Green Cleaning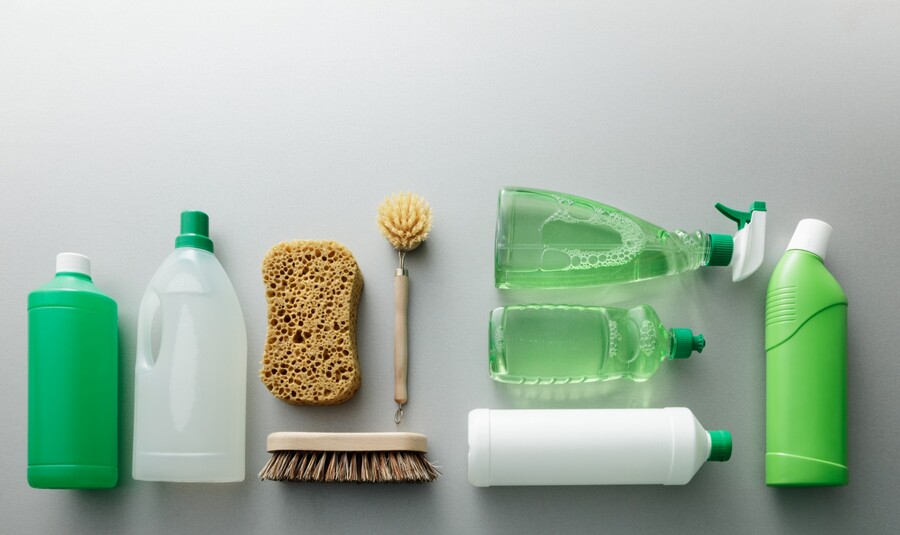 There are a number of reasons to clean green. Whether you're earth-friendly, sensitive to harsh chemicals, or have an aversion to the odor, our green cleaning services have you covered. At Complete Janitorial Services of Houston, we are committed to providing sustainable commercial cleaning solutions. We've been in the cleaning business for more than 26 years, providing eco-friendly cleaning for commercial clients. We offer green cleaning to all of our commercial clients.
---
Call For Free Quote
---
Mother Nature Knows Best
Complete Janitorial Services of Houston exclusively uses organic, chemical-free cleaning solutions. All of our natural cleaning products provide a clean that smells fresh, yet isn't harsh:
glass & window cleaner
floor cleaning products
carpet shampoo
kitchen cleaning products
bathroom cleaning products
natural deodorizers
If your company is committed to protecting the environment, call (832) 669-6139 to ask about our green cleaning services.
Reduce. Reuse. Recycle.
Complete Janitorial Services of Houston adheres to the "Three R's" of green cleaning for maximum environmental benefit:
We reduce waste by using planet-friendly microfiber cloths and dusters. Our cloths are color-coded to prevent cross-contamination of harmful bacteria in your workplace.
We use refillable containers for our cleaning solutions.
We purchase natural, recycled paper products, like; paper towels, toilet tissue, facial tissue, and napkins.
Green Cleaning by Complete Janitorial Services of Houston
We clean what you see. More importantly, we clean what you don't see. Complete Janitorial Services of Houston uses HEPA backpack vacuums with a multi-filtration system that eliminates dust, dirt, allergens, and germs. Our multi-filtration system guarantees that your indoor air quality will be better than before. Complete Janitorial Services of Houston works with vendors that provide biodegradable packaging, organic cleaners, and recycled paper products. In fact, we have been offering green cleaning to our commercial clients since 1997. Feel good about your workplace by calling Complete Janitorial Services of Houston for the best green cleaning.
---
Call for Fast FREE Quote
---